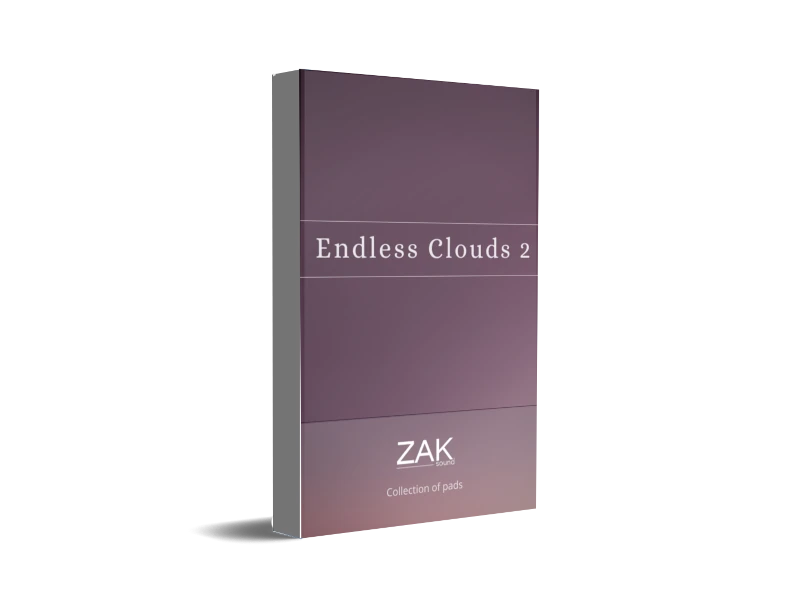 Endless Clouds 2 is a collection of 72 pads that range from atmospheric and ambient tones to darker and more ominous sounds. It is available in VST3/AU versions for both Windows and macOS.
Endless Clouds 2 has a new dual-layer processor to create more immersive and atmospheric sounds.
The pads are divided into 3 categories: atmospheric pads (31), bass pads (25), and suspense pads (16).
Each of the 72 pads has two different layers (A and B) to generate a combined sound. Additionally, it is possible to control the volume and panning of each layer separately for better control of each pad.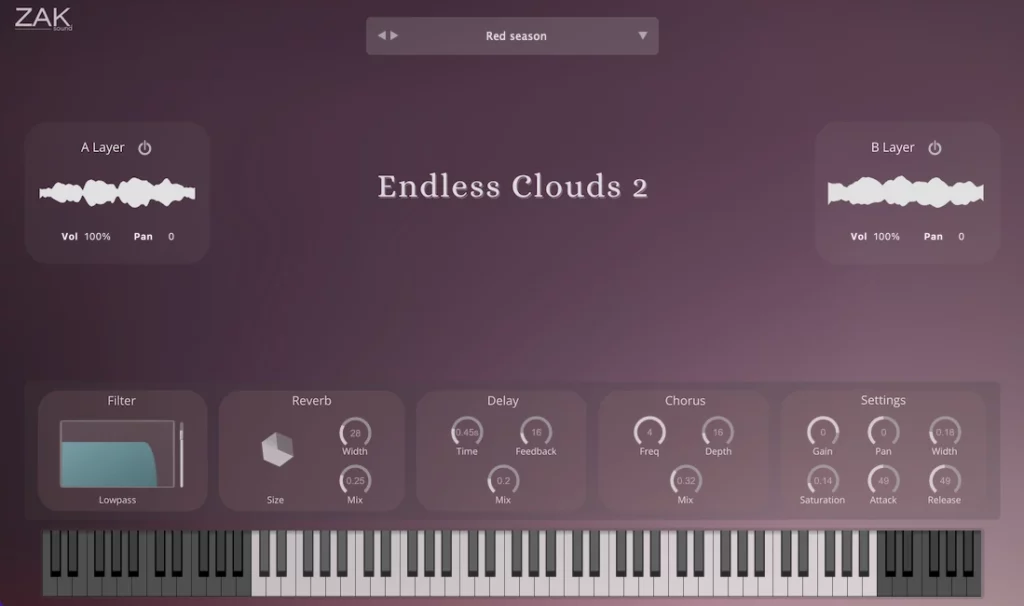 Endless Clouds 2 includes a variety of effects and settings. 
The reverb allows for the essence of the pad to be transformed and taken to an even more atmospheric level. In addition, its size, width, and mix/blend controls allow for its configuration to be modified. 
The delay, on the other hand, allows for repetitions in the air that add a different tint to the pads. The chorus, on the other hand, generates strange modulations to create more suspense and unusual sounds. 
Lowpass, saturation, width, attack, and release controls are also included.
72 dual-layer pads

 

Separate volume and panning control for layers A and B

 

Effects: reverb, delay, chorus, and saturation

 

Settings: lowpass, attack, release, and width

 

Available in VST3/AU for Windows and macOS

 

260MB of space.
Compatible with Windows 7, 8, 10, and 11 (only 64 bit).
A VST3-compatible DAW. 
Compatible with macOS El Capitan to Ventura.
A VST3 or AU compatible DAW.
* Native Apple Silicon support