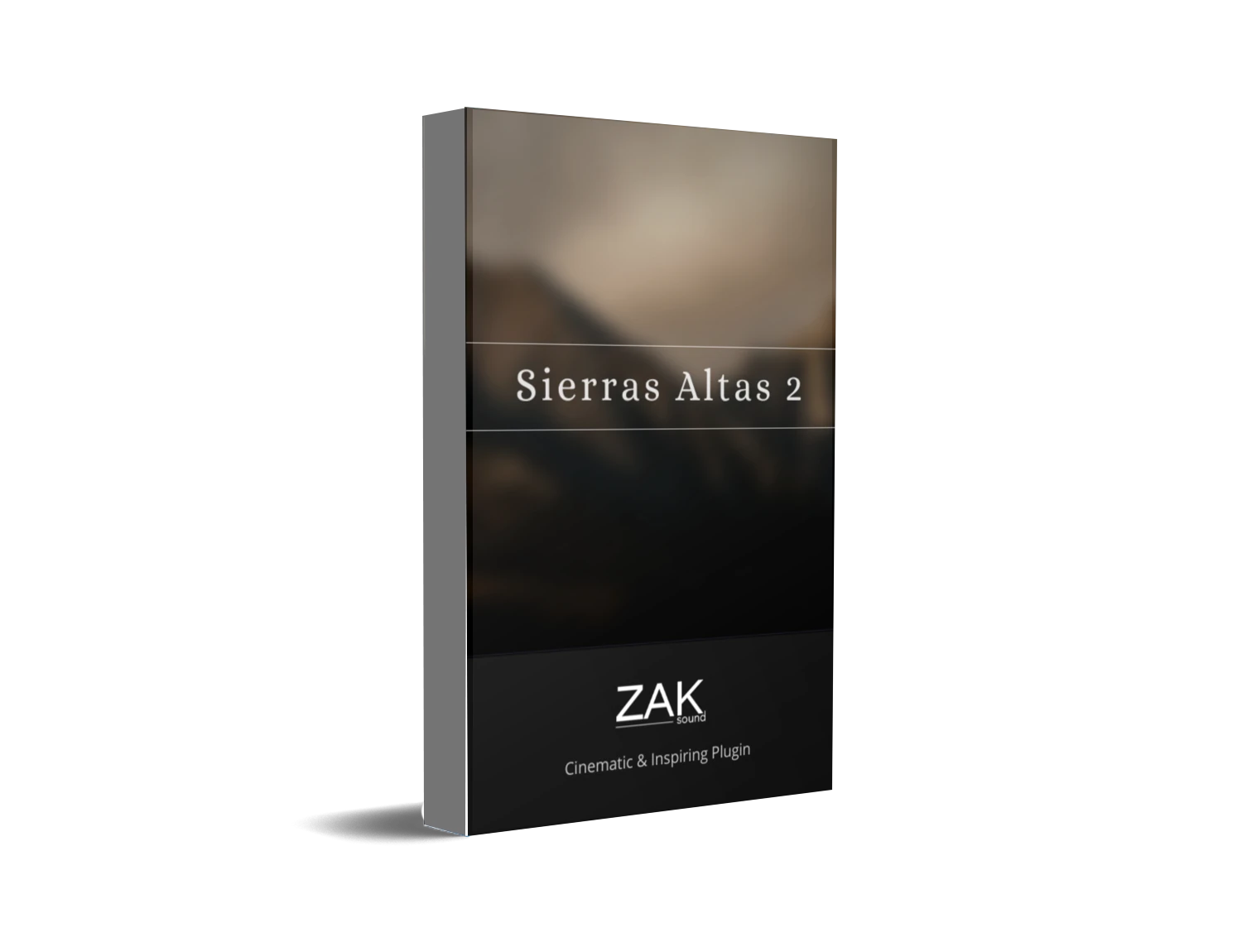 Sierras Altas 2 is an instrument plugin designed with cinematic, inspiring, and ambient sounds. Its dual-layer engine processes a collection of 69 layers, including pads, keys, strings, and synths, allowing an extensive array of sound possibilities.
Sierras Altas 2 features a dual-layer engine, granting you the ability to autonomously blend the 69 layers and produce distinctive combinations.
The volume control for each layer is managed through a central XY pad, providing precision and creativity in layer blending. 
Additionally, a randomize button has been included to quickly select random layers and explore different combinations.

Sierras Altas 2 introduces a new feature: the dual arpeggiator. Each layer has its own independent arpeggiator, enabling you to create unique and captivating sequences for each part of the instrument. 
With Sierras Altas 2, you can explore a wide range of rhythmic patterns and melodic variations by customizing the settings of each arpeggiator.
Sierras Altas 2 includes 89 presets created from combinations of layers, effects, and arpeggiators. 
These presets are categorized into five groups: 18 atmospheric pads, 17 chill sounds, 21 inspiring pads, 20 sequences, and 14 thriller sounds.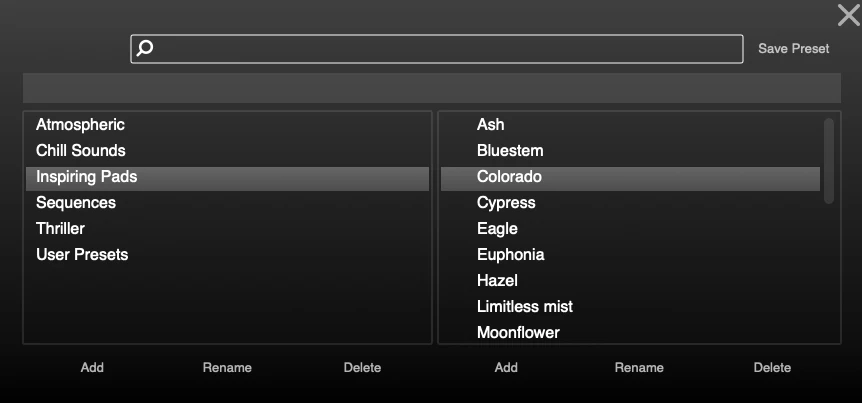 The instrument offers a variety of effects such as saturation, reverb, delay, chorus, and filters. You can use these effects on each layer independently or activate the link button to apply them together.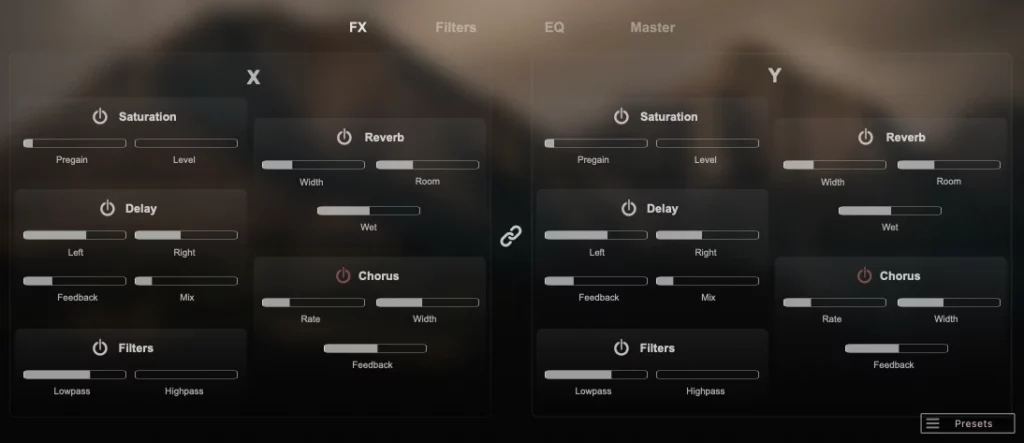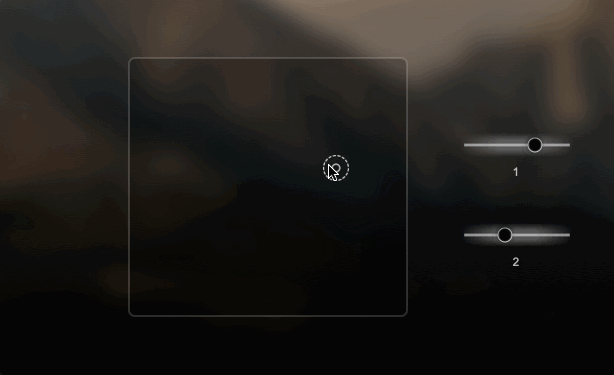 It also incorporates XY Pad filters, allowing you to experiment with new depths and textures, particularly with the pads.
Furthermore, it features a multiband graphic equalizer that enables you to fine-tune the frequency spectrum and achieve a balanced mix.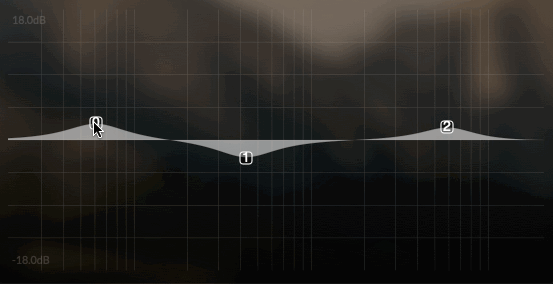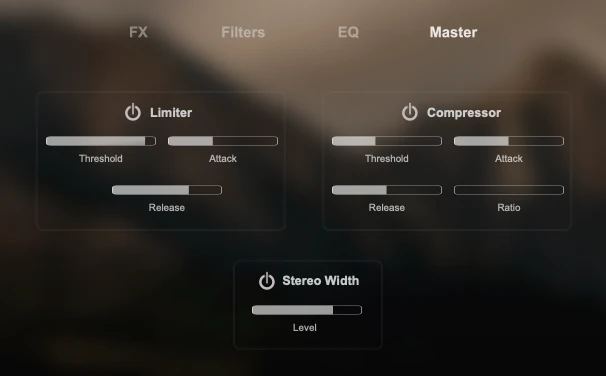 To prevent undesirable distortions, address volume variations, and enhance the sense of spaciousness and sound depth, master racks for limiter, compression, and stereo width adjustments are included.
Sierras Altas 2 also includes the "Sierras Altas 2 Sound FX" sample pack, which features 36 audio effects such as impacts, explosions, and transitions. Previously, in Sierras Altas 1, these samples were part of the instrument, but in the second version, they are provided as a separate sample pack.
Dual-layer engine.

XY pad for volume control.

69 layers of pads, keys, strings, and synths.

Effects, XY filters, EQ, and master controls.

ADSR, pan, and MIDI transpose for each layer.

89 presets categorized into 5 groups.

Arpeggiator for each layer.

Randomize function for selecting random layers.

450 MB installed.
Compatible with Windows 7 or higher (only 64 bit).
A VST3-compatible DAW. 
Compatible with macOS El Capitan to Ventura.
A VST3 or AU compatible DAW.
* Native Apple Silicon support