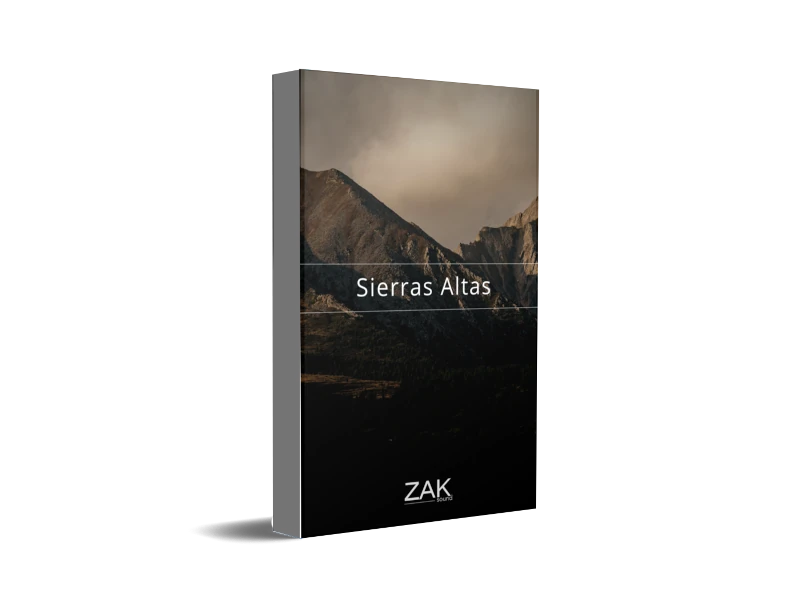 Sierras Altas is a cinematic plugin inspired by the beautiful high mountains that create unique, colorful landscapes around the world. It features drum parts, sound effects, pianos, pads, and synths in one plugin.
Each Sierras Altas preset is made up of two instruments that can be leveled independently. On the left side, you can control the gain of instrument X, and on the right side, instrument Y.
Each preset was designed with two sounds so that its color and essence can be modified by increasing or decreasing either instrument.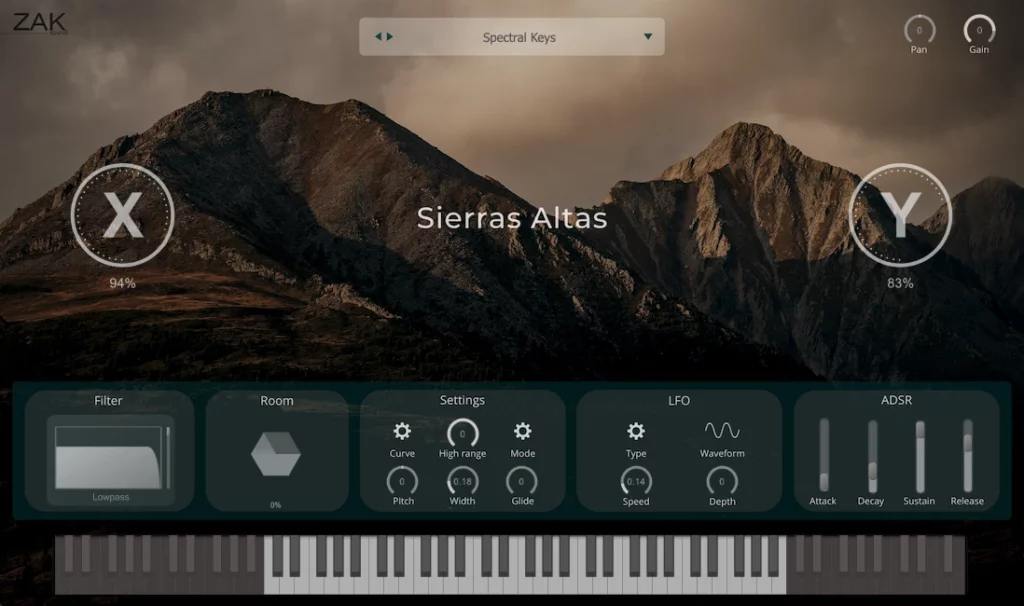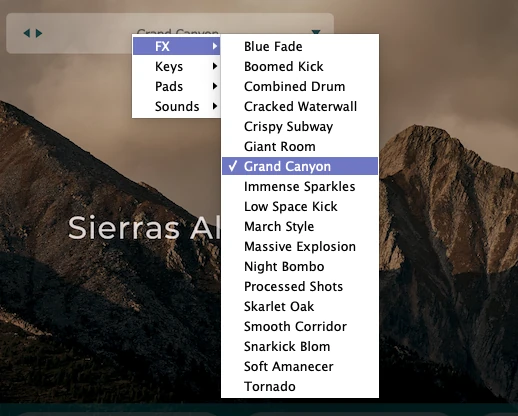 Sierras Altas Instruments
Sierras Altas contains four main categories: FX, Keys, Pads, and Sounds.
FX: 18 presets of explosions, drums, and cinematic effects.
Keys: 10 piano types with a soft, ambient touch.
Pads: 19 pads to create huge sounds and atmospheres.
Sounds: 22 unique sound presets designed from string, piano, and synth recordings.
Raw and unmixed individual preset tracks
* Native Apple Silicon support
Includes the download of the "Sierras Altas" plugin in VST3/AU version for Windows and macOS.
The license lasts forever; it is a single payment. You can check the EULA here.
Orders are processed through FastSpring. The download link will be available for 7 days. If for any reason you need to download it again after this date, please contact us and we will give you access again.