Azure Lake is a collection of 28 inspirational sounds to create emotional, sentimental, and soft melodies. The sounds were inspired by the serenity and tranquility of nature's lakes and the environment that surrounds them.
Harmonic and melodic sounds
Azure Lake presets 28 sound presets to create a unique and inspirational environment for the most emotional and profound songs.

The idea behind these instruments was to achieve a warm and beautiful tone like the sounds that lakes inspire. We created an imaginary lake called "Azure Lake" that references calm and radical tones and sounds.
Controls and tools to customize the sound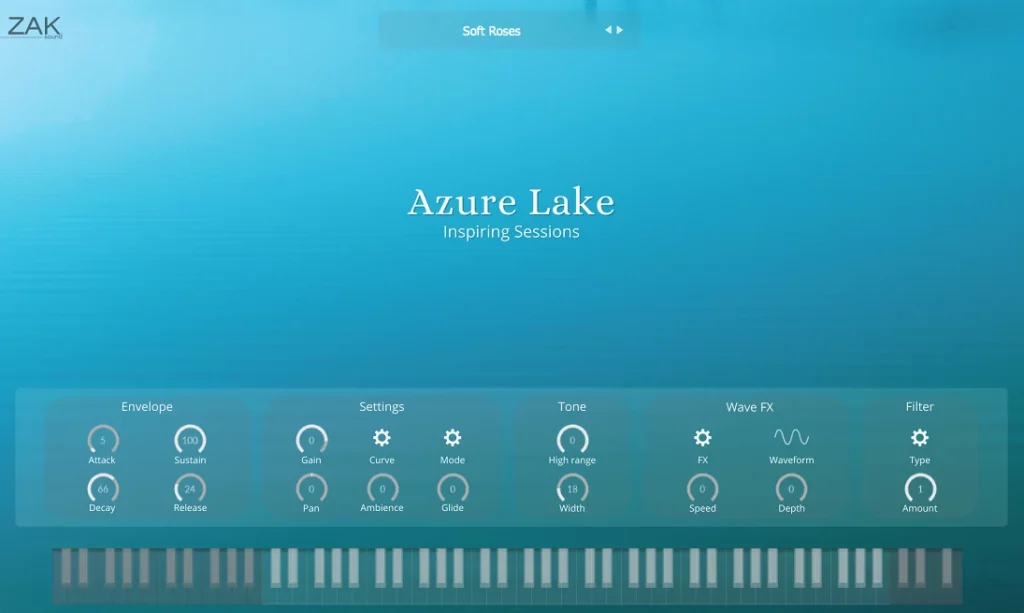 Azure Lake comes with 18 controls that let you tailor the sound to where you want it to go. They are divided into five sections: envelope, settings, tone, wave fx, and filter.

* Native Apple Silicon support

An official license to use Azure Lake on your computer, which you will receive digitally in your account along with the download. With this license, you will be able to use the plugin in your productions, including commercial ones.

On Windows, you need a DAW that runs 64-bit VST3 plugins. On macOS, you will need a DAW that runs AU or VST3 plugins.

Coupon Alert: Use code OFF30TW to get 30% OFF on Azure Lake, Colorwoods Piano, or Endless Clouds (expires May 23).