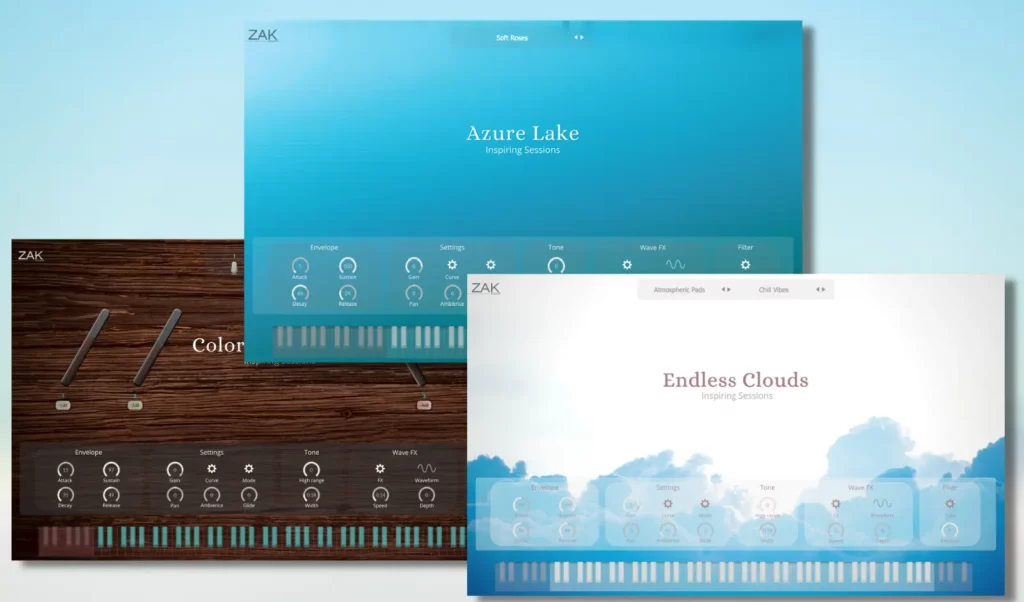 All inspiring sessions plugins have been updated with a new GUI, more features, and a new price.
The new GUI presents the following features and functions:
Envelope: ADSR for the entire instrument.
Settings: Gain, Pan, curve selection (normal, strong, or soft), ambience, mode (polyphonic, monophonic, and legato), and glide (for legato mode).
Tone: High range (to amplify treble) and width (to amplify bass tones).
Wave FX: LFO with the possibility of changing the type (expression, pan, or pitch) and the wave type. Speed ​​and depth controls.
Filter: Lowpass and highpass filters.
For two weeks (until May 23), all plugins in this series will be 30% OFF with coupon "OFF30TW".
If you already had any of these plugins in the series, you can update it by simply deleting the old one and installing the new one. If you have any problems with the update, feel free to contact us at support@zaksound.com