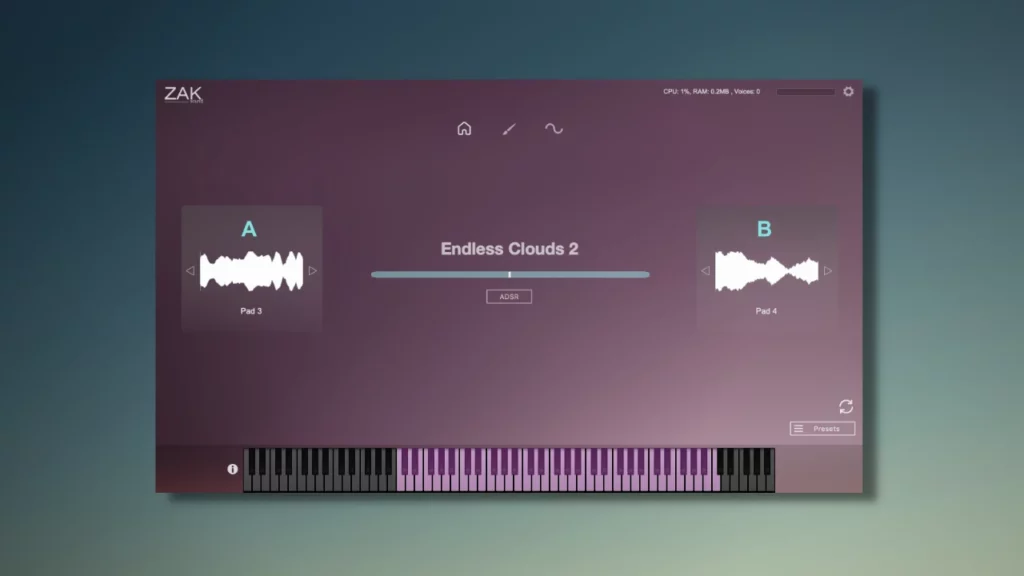 We are pleased to announce the latest update for Endless Clouds 2, now in version 2.5, which we've affectionately named "2x."
In this update, we've taken your feedback into consideration and have introduced new features designed to enhance your experience. Notable among these improvements are the General Pitch adjustment, the MIDI transport function, and the A/B volume slider. But that's not all; numerous other exciting features have also been incorporated.
To bring about this update, we've undertaken significant revisions to various internal components of the plugin, utilizing a distinct technology from its preceding iteration. We've christened it "2x" to ensure seamless compatibility with your existing projects that were created with the previous version.
The new features are:
Independent Dual Layer Engine: Now you have the ability to select and combine each layer individually to your preferences.
Layer-Specific Transport Function: Effortlessly shift by up to 2 octaves within each layer, while always staying within the playback range of the chosen layer.
Two graphic XY pads with filters.
Graphic equalizer and master controls (limiter, compressor and stereo width).
Option to adjust the size of the graphical interface.
General Pitch: Sets the overall pitch of the plugin in semitones.
106 presets: Enjoy new presets ready to use.
How to install the new version?
Follow these steps to install the latest version:
Access your account and download the new version from here.
Install the plugin as if it were another plugin. The new version is called "Endless Clouds 2x" so you don't lose your old projects with the old version. So you can have both plugins installed at the same time.
Check the installation instructions for Windows and macOS.
We are excited to bring you this update and we hope you will enjoy all the new features to the fullest. If you have any questions or need help with installation, feel free to contact our support team.